Added by Gauss on 20.04.2012



'A veritable electric boogaloo'




Wiipop is a dance video game prototype that combines both Kinect and Wii Remote, and allows users to freestyle and improvise their dancing movements!

| | |
| --- | --- |
| | |
| Total Likes : 2 | Total dislikes : 1 |




This is an interesting project. Wiipop is a dancing game prototype that combines the Wii and Kinect's motion capture systems to allow users to do some pro-level dance moves!



The game utilizes the Kinect's 3D camera and up to eight body-mounted Wiimotes, letting players improvise freestyle dance moves in a SingStar-like game, matching body pops to beats in a song. The game's not quite ready for primetime, but when it is, Christian "Mio" Loclair sees its potential beyond simple gameplay. The title could, perhaps, be used to help design choreographed productions or to generate and trigger visual effects for live performance. In the meantime, pop and lock into the video after the break.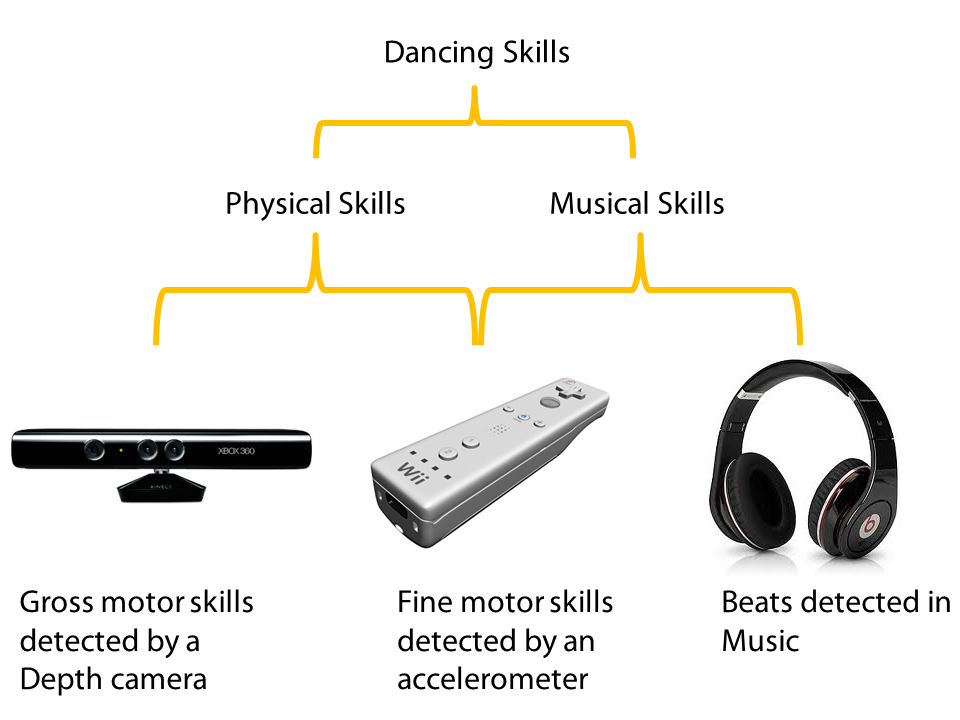 According to his creator, the system allows you to play in Singleplayer Mode or you can freestyle versus a Friend in multiplayer.

This is how this thing works:



Our implementation, to analyze this dance style, is based upon three data rooms.

The information which is:

* extracted from the music.

* detected by a body mounted accelerometer (Nintendo Wiimote)

* detected by a depth camera (Microsoft Kinect).

By synchronizing the data of the camera system and the data of the accelerometer, we are able to evaluate a precise picture of the physical dancing behaviors. In order to monitor the musicality, we match the accelerometer values, indicating the pops of the body, against the extracted percussive events of the beat. By melting the detected musical and physical rating, we are able to approximate the dancer's overall skill level.



Check out the video below and the official project website for more info!


Maxconsole:
Your #1 source for gaming news
EnGadget


Wiipop incorporates Kinect camera and several Wiimotes into a veune



Click here to visit link


| | |
| --- | --- |
| | Discuss this in our forums |
Click here to discuss about this news in the forums
What Is Slotozilla?

We go in-depth of what makes Slotozilla, one of best video gaming online casino sites out there!