Added by Kaos2K on 7.04.2012



The mouse gets caught in classic 2D.




New info and screenshots of the upcoming game for Nintendo 3DS have been released

| | |
| --- | --- |
| | |
| Total Likes : 3 | Total dislikes : 0 |




More info about the 3DS version of Epic Mickey: Power of Illusion has been released along with new screenshots.

As we can see the game will contain a drawing function for the player to create objects that will come to life as in-game items with a classic Disney 2D style. Later, the objects can be moved to the top screens to get them transformed in 3D version all rendered.

Furthermore, the game is intended to be a tribute of the Megadrive (Sega Genesis for the Americans) Castle of Illusion Starring Mickey Mouse game as the title features Castle of Illusion falling into a Wasteland with Mickey as the main character sporting his magical brush. The bad guy of the original game, Mizrabel is present here too tracing an evil plan to imprison the cartoon essence for various famous Toons.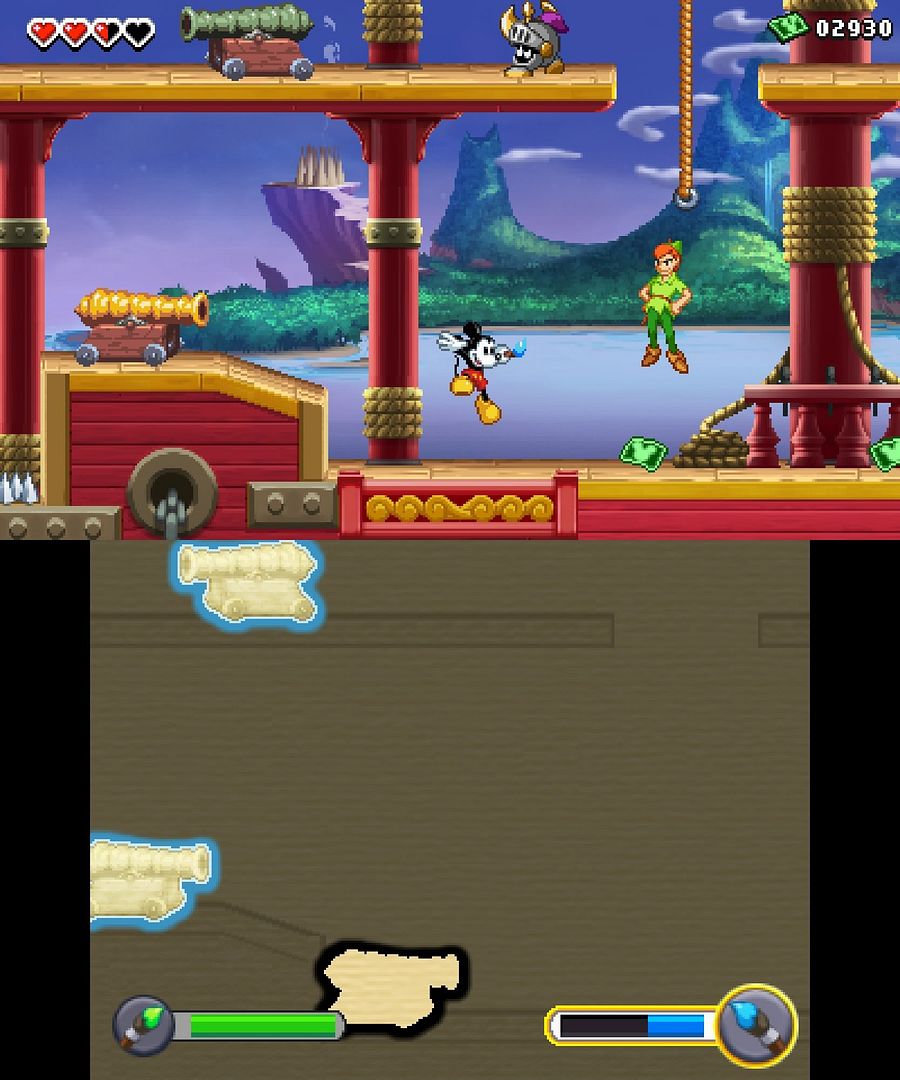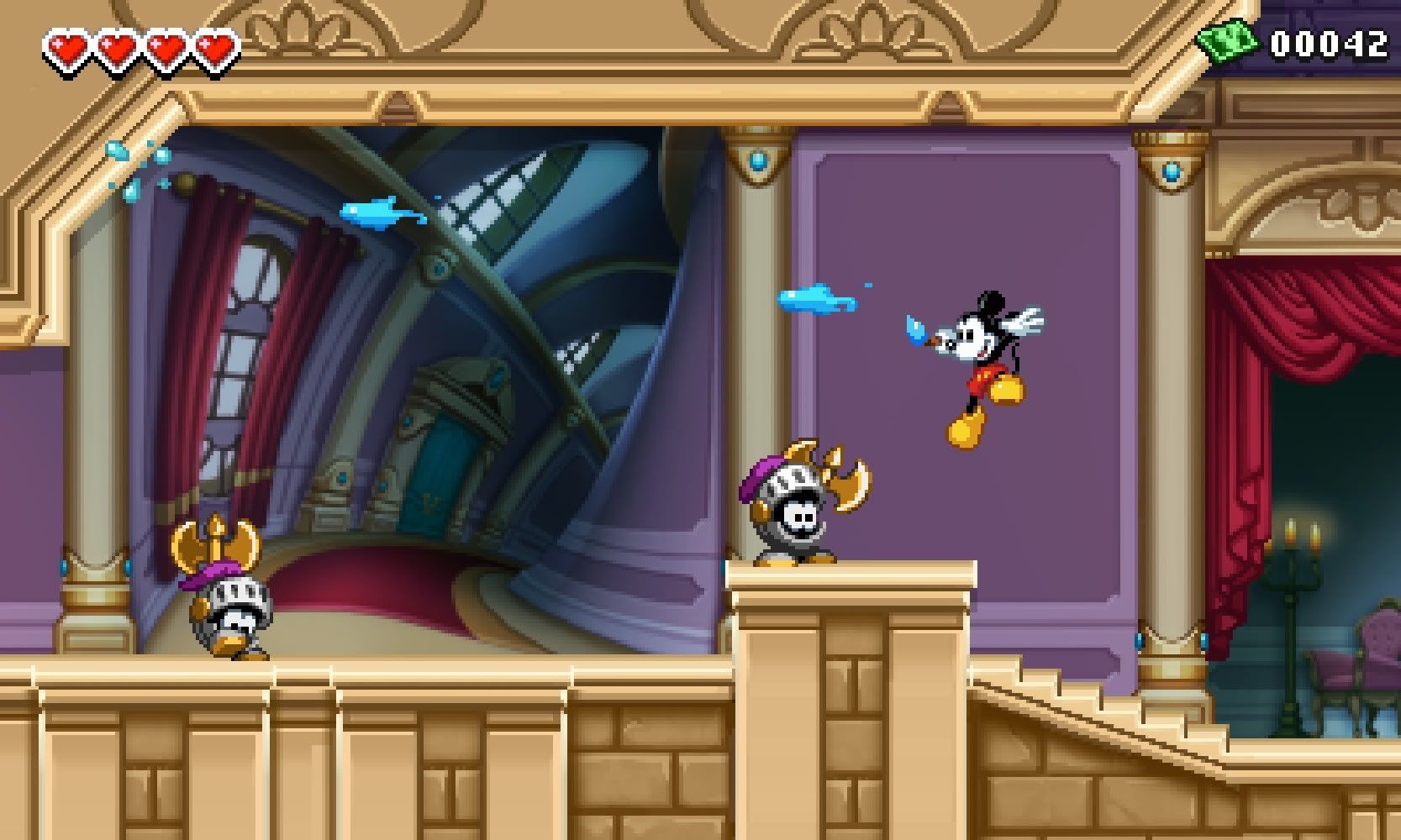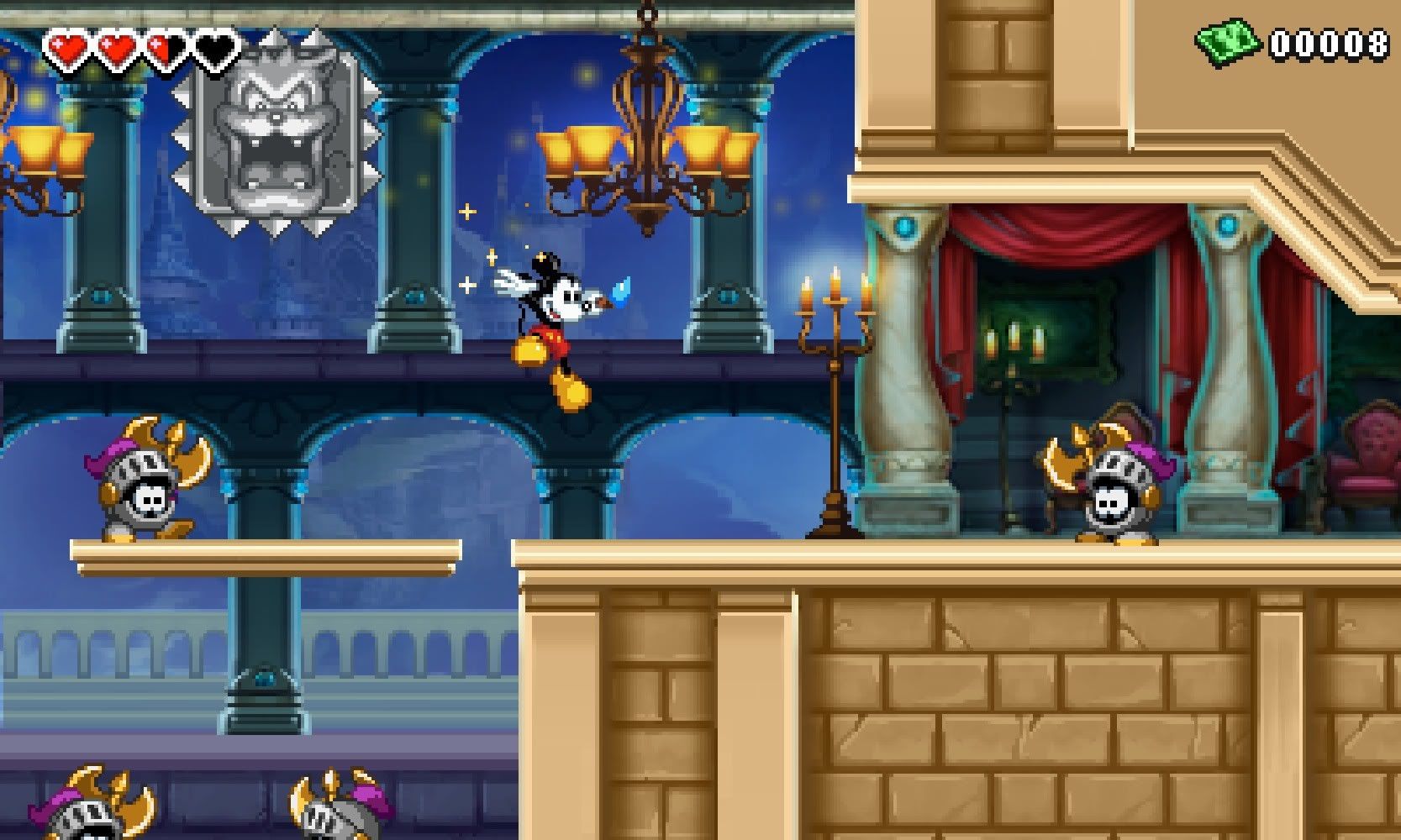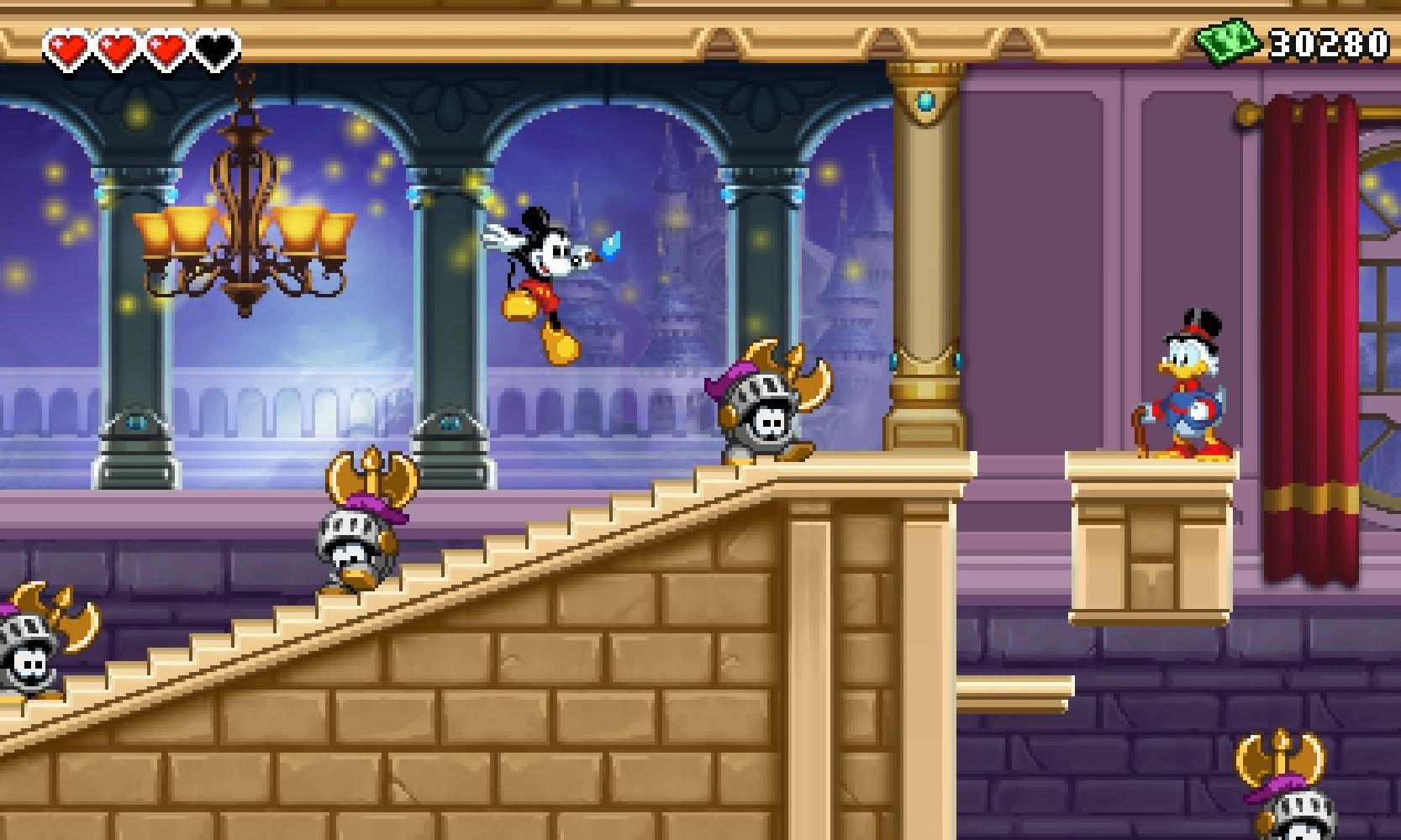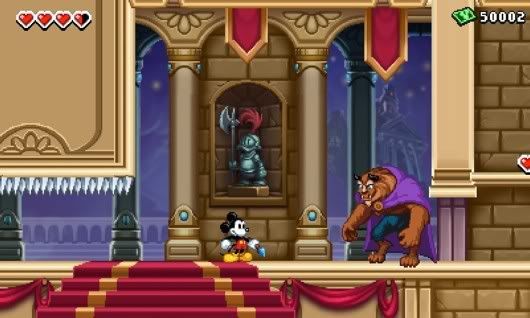 The game is expected to be released in Fall 2012 at the same time as Epic Mickey 2: The Power of Two.

More info and screens in the links below.


Maxconsole:
The source for Android, iOS and Windows Phone gamers
AllGamesBeta


Epic Mickey Power of Illusion screens



Click here to visit link


VG247


Quick shots Epic Mickey Power of Illusion screens released



Click here to visit link


| | |
| --- | --- |
| | Discuss this in our forums |
Click here to discuss about this news in the forums

Added by Kaos2K on 7.04.2012



The mouse gets caught in classic 2D.




New info and screenshots of the upcoming game for Nintendo 3DS have been released